「美しい所作」Graceful Motion
道具のかたちが変わると
所作も変わる。 When the shape of a tool changes,
so does its motion.
TE・A・WA・SEから名古屋仏壇の技術を結集したボトルストッパー「柄 T S U K A」が生まれました。参考にしたのは日本刀を抜刀する所作。ボトルのネックを握り、もう片方の手でボトルストッパーを引き抜いて開栓することで、お酒をサーブする一連の所作が美しく見えることを意図しました。
TE•A•WA•SE presents "TSUKA," a new style of bottle stopper fashioned with the techniques used in building Nagoya "butsudan" Buddhist altars.
The shape makes reference to the act of drawing a Japanese sword. The concept was to make the act of serving sake more aesthetic, with the neck of the bottle grasped in one hand while the bottle stopper is pulled with the other.
技術を日常に。Bring technique

to everyday life

伝統的技術は美しく深い。
しかし、そこにある非日常は、特別であり疎遠。
特別を日常にするための、プロダクトとして届ける。
そして、伝統工芸のフィールドを広げる。

Traditional techniques are beautiful and profound.
Yet their unusual nature makes them seem peculiar and distant.
This product was created to make the extraordinary, ordinary.
An additional aim was to broaden the scope of traditional crafts.
八角形の由来Basis of the octagonal shape

少し角のある面体は握りやすい。漢字の「八」が末広がりの発展を示唆するモチーフであることから縁起がよく、また名古屋市の市章にも用いられることから名古屋仏壇の技術で用いられたアイテムにふさわしい。
The slightly angled surface is easy to grip. The kanji character for "eight" is auspicious, a motif that suggests growing prosperity. It is also an element in Nagoya's city emblem, making it suitable for items crafted with techniques used in crafting Nagoya Buddhist altars.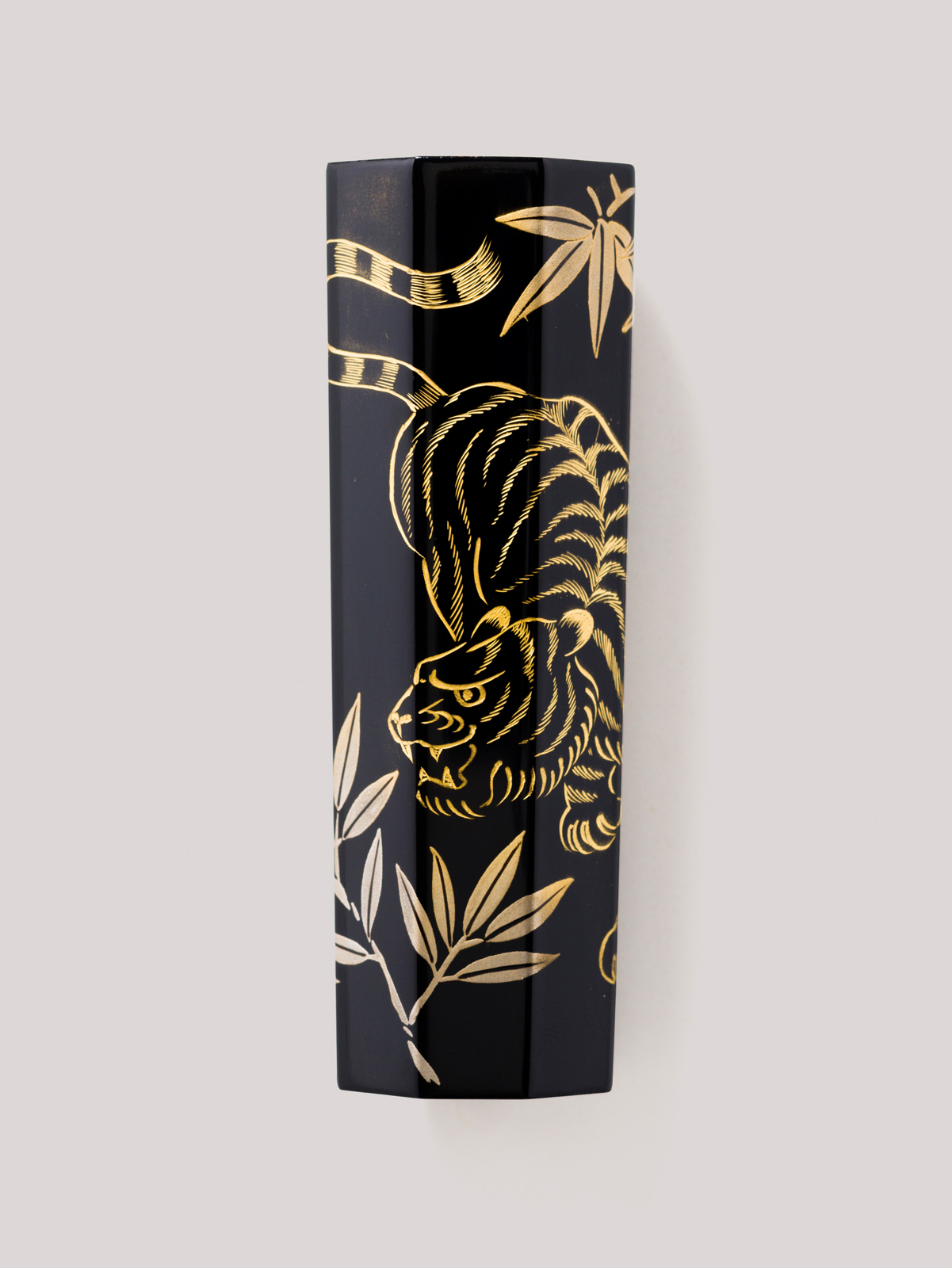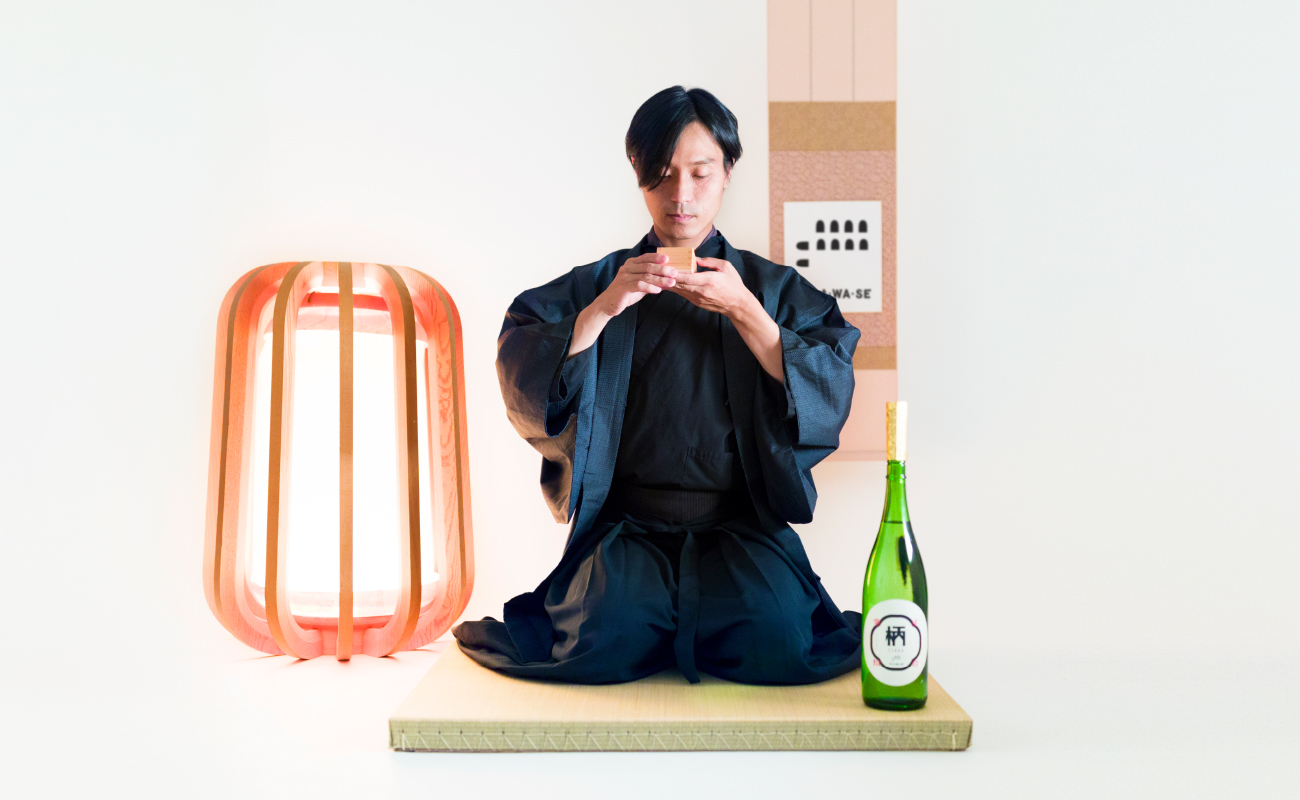 すぐそこに技術を。
そして日常を特別に。 Keeping technique at hand.
Making everyday life more special.
Keeping technique at hand.
Making everyday life more special.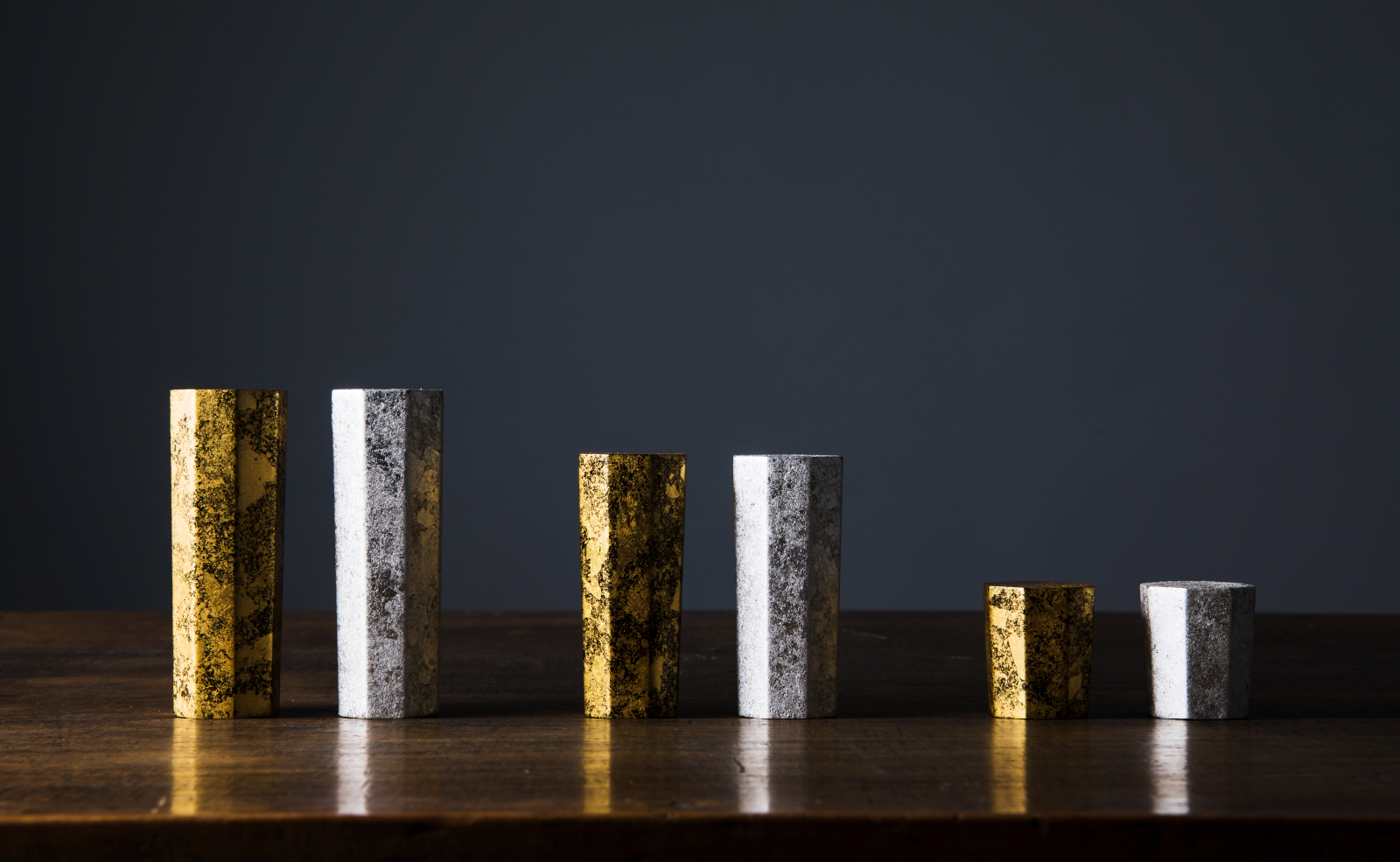 日常の一献を特別な一献に。
武士の魂としての刀
その所作と飲酒をなぞらえた"柄"
日常の一献を、特別な一献にしたてあげます。
ひとり酒は美しく、
ふたり酒はその間合いに息をのむ。
酒蔵と仏壇職人のテアワセの生み出す
旨く、美しい時間。
大切な方への贈り物や
自分へのご褒美にどうぞ。
Make your usual cup a special one.
The Sword -- Soul of the Samurai
The motion traced by "TSUKA" in drinking elevates the ordinary cup of sake and makes it something extraordinary.
Looks cool when one is drinking alone.
With sake for two, it creates a breathtaking moment.
Glamorous and pleasant times, created through the matching of sake breweries and Buddhist altar craftsmen.
Perfect as a gift for that special someone or as a reward for yourself.